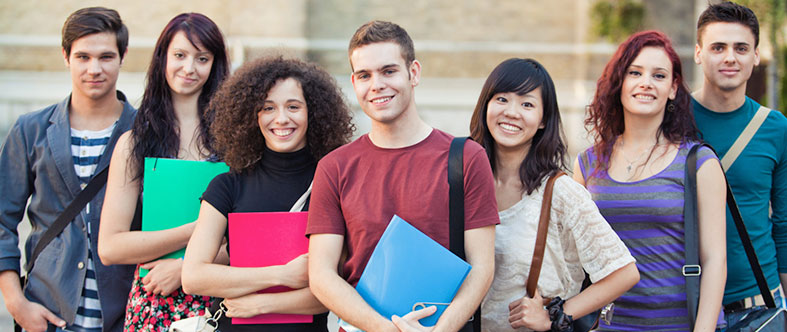 Securing admission to your chosen university can make a huge difference to your life. Here at Knowledge Pathways International, we make it our aim to help you achieve the place and course that you desire. We have a dedicated student recruitment and admissions team ready to provide free admissions guidance and support to prospective international students looking to study in the UK.
Working closely with universities across the country, we can distinguish individual academic requirements for admission focusing on subject, location and specific skillsets required by individuals. As we have your best interests at heart, we have created a student guidebook derived from current students' personal experience to assist you better on your journey to study in the UK. By working with Knowledge Pathways International you can ensure that your admission process is a smooth one.
Our friendly team of experts can support you in applying for…
Foundation, Language and Short Courses
A qualification that is designed for international students before continuing in their Undergraduate Degrees.
Undergraduate Degree
A qualification that offers a wealth of exciting subjects to choose from, leading to elevated employment opportunities and the skills needed to reach higher level earning.
Master's Degree
A qualification that usually takes one or two years and often involve the completion of a dissertation or project.
Research (PhD) Degree
A qualification that is often called as doctorate. It involves research on completion of a thesis or project that specialize on certain topics.
We will help you not only to choose the correct course, but direct you through the admissions process. Our team will assist you in submitting your application before specified deadlines, advise you on UKPASS (UK Postgraduate Application and Statistical Service) requirements or on how to secure appropriate scholarships and source of funding. We then help you track your application progress and keep you informed on updates and the necessary preparations before coming to the UK.
Knowledge Pathways International is here to ensure your application goes smoothly. For consultation, please fill out the simple contact form and we will be in touch shortly.
Why choose Knowledge Pathways International?
Choosing the right course
The list of courses available to you can be highly distracting and courses that may look interesting may not offer the career potential that you should ideally be looking for. Our team can help you find the ideal course tailored to your future.
Apply with confidence
Getting everything in order for your application can be a daunting task, but with the help of our friendly team you will have everything in place on time to make sure you do everything right to get your dream place.
Personal service
Applying for university is a highly-personable experience fraught with worry. That's why our friendly team take the time to get to know you and your background to ensure that your application is true to you.
Get in touch
Just enter your details into the contact form and a member of the Knowledge Pathways language services team will get back to you as soon as they are able. Alternatively, if you need to get in contact you can email us directly on info@kpinternational.co.uk or you can call us on 01206 589000.