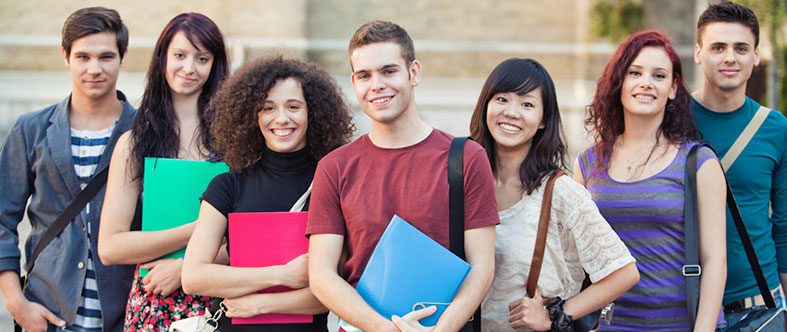 Admissions
At Knowledge Pathways International (KPInternational) we have a dedicated student recruitment and admissions team ready to provide free admissions guidance and support to prospective international students looking to study in the UK. Working closely with universities across the country, we can distinguish individual academic requirements for admission, focusing on subject, location and specific skillsets required by individuals. As we put the student's best interest to heart, we have created a student guidebook derived from current students' personal experience to assist you better on your journey to study in the UK. By working with KPInternational you can ensure that your admission process is a smooth one.
Our friendly team of experts can support you in applying for:
Foundation, Language and Short Courses: a qualification that is designed for international students before continuing in their Undergraduate Degrees.
Undergraduate Degree: a qualification that offers a wealth of exciting subjects to choose from, leading to elevated employment opportunities and the skills needed to reach higher level earnings.
Master's Degree: a qualification that usually take over one or two years and often involve the completion of a dissertation or project.
Research (PhD) Degree: a qualification that is often called as doctorate. It involves research on completion of a thesis or project that specialize on certain topics.
Here at KPInternational we can help you to choose the correct course and direct you through the admissions process. Our team will assist you in submitting your application before specified deadlines, advise you on UKPASS (UK Postgraduate Application and Statistical Service) requirements or on how to secure appropriate scholarships and source of funding. We then help you track your application progress and keep you informed on updates and the necessary preparations before coming to the UK.
At KPInternational we will ensure your application goes smoothly. For consultation, please fill out the simple contact form and we will get back to you shortly.
Why Choose KPInternational?
Moving to study in a different country can be daunting and exciting in equal measures. The cultural transitions can be challenging, and it can often take time to adapt when located so far from home.
At Knowledge Pathways International we provide international students with professional and personalised support to ensure a smooth transition.
We also provide additional services such as educational trips and student employability courses to help students broaden their cultural awareness and make the most of their studies in the UK.