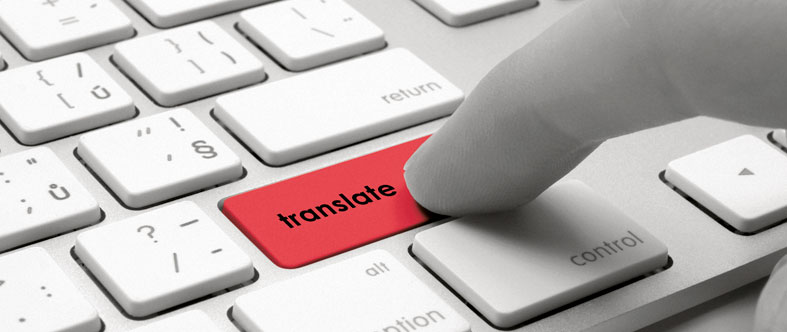 Translation and Interpretation Services
At Knowledge Pathways International (KPInternational) we provide a variety of tailored translation and interpretation services complete with competitive prices. These include a wide range of services in over 240 languages from across the globe. Our language translators are incredibly talented and as such are able to translate efficiently, and to an extremely high standard.
We put customer relationships first here at KPInternational, this ensures that our global team of certified interpreters and language translators are always working closely with our partners and our clients to make sure that we are providing the best customer experience possible. Regardless of where you are in the world, or the language you are trying to translate into, our vast network of language specialists allow us to utilise local experts who bring global understanding to your content. Our translation and interpretation services have been specifically designed with you in mind, so when you need to translate a document or a website, then we can guarantee quality.
We make language accessible, enabling people to communicate, and helping individuals and businesses to immerse safely into a new culture. We are a trusted partner and provide all of our services with integrity and professionalism; your custom and attention will always be handled and viewed in the same way.
Language services we provide include:
Translation services:
At KPInternational we have an incredibly vast range of highly trained language translators who are able to provide a plethora of different translation and interpretation services. We are therefore able to assist you and/or your business with an incredibly vast range of translation types. Including but not limited to: legal document translation, educational document translation, technical and specialised translation as well as medical document translation. If you have been looking for a company to translate a document or to translate a website, whether it be of a complex nature or not, get in touch.
We understand the importance of communication and of being able to reach out to an international market in the digital age. Our dedicated team of language translators can help you to translate websites and all manner of documentation, whilst providing a professional and reliable website translation service; with a consumer-focused attitude.
We believe that translating a business website into as many different languages as possible, is a must. When you translate a website, you open your business to a million more potential customers. Consumers are willing to pay more if you are willing to give them information in their own languages. According to The European Commission, when given a choice, 90% of Europeans always visit a website in their own language. 42% of them said they never buy products or services if the information is not available in their mother tongue.
Subtitling services:
Multilingualism is progressively becoming more influential in all walks of life today. At KPInternational we provide a unique subtitling service to match your language needs. Our global network of translators deliver subtitling projects to suit all content in over 200 languages. All our translators are native speakers and provide optimum cultural understanding, making your subtitles as meticulous as they should be. We believe that making your digital content available in different languages is paramount to success.
Interpretation services: 
We offer interpretation services both telephone and face to face*. No matter where you are, KPInternational are able to provide worldwide interpretation services 24/7.
*Face to face interpretation services available in the UK only.
To find out more about the translation and interpretation services we provide at KPInternational, please send us an inquiry by filling out a simple contact form.
Why Choosing KPInternational?
Understanding a new language isn't always easy. Though the words might be correct, the context and grammar can often be misinterpreted and mean that you are unable to present yourself and your work quite in the way you might have hoped.
At Knowledge Pathways International we have experienced language professionals to help iron out mistakes. We provide personalised approach to translation and interpretation that will assist individuals in overcoming language barrier and help every business shine in the international market.